Harwich residents have their wishes granted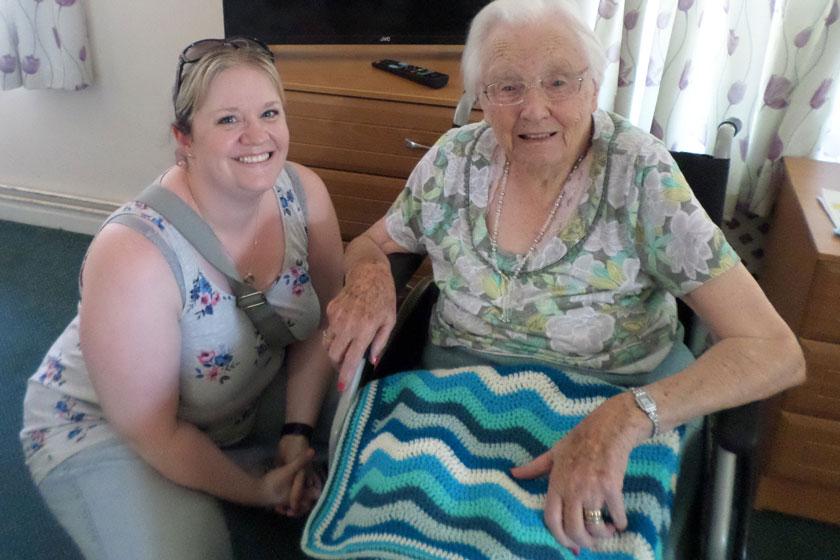 Residents from a Sanctuary Care home in Harwich are having their simple wishes granted by hanging them on a wishing washing line.
Residents at Don Thomson House Residential Care Home have been busy writing wishes, as part of a community initiative run by the Friends and Neighbours Network (FANs) – a charity for people living in care homes.
A heart-warming community campaign
The Low Road home's residents are placing their wishes – both big and small - on the Wishing Washing Line, which is currently hung in Morrison's and community-spirited shoppers make their wishes come true.
Proving to be very popular with the home's residents, activities leader Ann-Marie Greenhalgh said: "It is such a lovely campaign! Our residents love the idea that someone they have never met has wanted to do something special, just for them. It is such a fantastic way for them to feel even more connected with their local community and that is why we have rallied behind the project."
Simple wishes make residents' day
Almost all the residents who have pegged their wishes have had them granted, including 89 year-old resident Sylvia Goodchild, who wished for a new crochet blanket in her favourite colour blue.
The crochet blanket was made by Emma Girdler, from Ipswich, Suffolk.
Sylvia said: "It was so kind of Emma to come all this way, just for me. My blanket is lovely and so warm. Thank you so much Emma."
Ann-Marie: "Sylvia's face was priceless when she received her crochet blanket. It was perfect, just what she asked for. She is so proud of it and tells everyone she meets about how 'lovely Emma' surprised her with it. Even though she loves her blanket, the fact that Emma wanted to do it for Sylvia was what really blew her away, she was so overwhelmed. We are very lucky to work so closely with FANs and thank them all for their hard work and also to Morrison's for supporting such a worthy cause."