There when we needed emergency respite for mum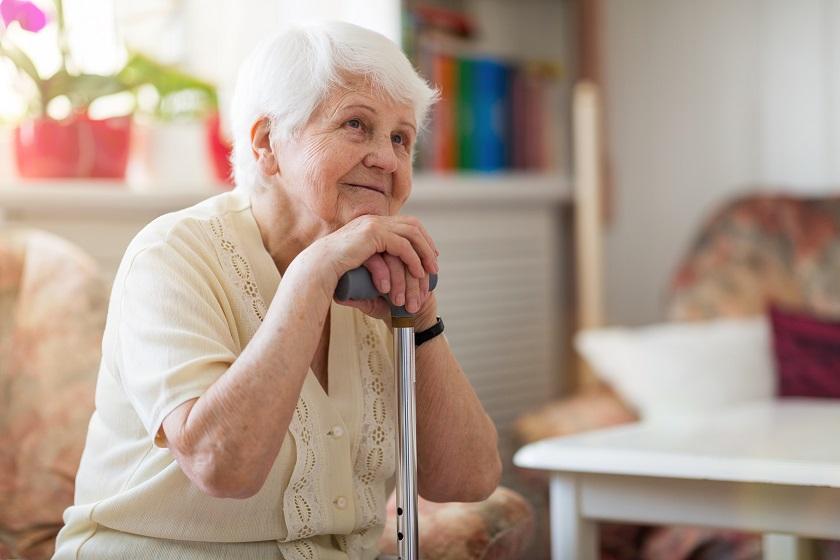 When Chris, who is the sole carer for his mum Helena, and his partner were forced to isolate due to a Covid-19 notification, they had nobody to look after Helena. 
Chris said: "We were thrown into a nightmare situation and mum's world was turned upside down."
Their GP recommended emergency respite care and a place was found at Bartley Green Lodge Residential Care Home in Birmingham through their help. 
Feeling at home
Once Helena had isolated in her bedroom and had a negative test, she was able to enjoy socialising with the residents in her 'bubble'. Chris was able to see how she was settling in through the home's private Facebook page and family WhatsApp group.
He said: "There is so much joy there – that's quite obvious. There's a genuine love for the residents.
"I can honestly say the staff there are excellent and incredibly committed to the wellbeing of their residents.
This experience has demonstrated to us that were we in need of future care provision, Bartley Green Lodge would provide a home that we could have real confidence in.
Worried about your loved one being isolated at home? Our Enquiry Support Team advisors are here to talk on 0800 917 0478.
Reassurance that we have somewhere safe for mum
Chris was so impressed with his experience, that he's booked Helena in for respite care in the spring while he's on holiday.
He added: "If we were looking at a situation where mum's needs intensified beyond where we could do things, we would certainly be looking to Bartley Green Lodge for help. I would have complete confidence should we come to that point that mum needed full time care or further respite. It's a kind place to be."
Mum was no longer isolated
Chris particularly loved the social interaction Helena was able to enjoy at Bartley Green Lodge. He explained how the pandemic had created such isolation, particularly for older people. He said:
It has been a very cruel and awful for elderly people living at home. It's diminished their world.
"All the things that mum was happy doing – going to the lunch club and church, getting on the bus and going to Halesowen. Twelve months ago, mum was incredibly independent – then her world shrunk to walking around her garden to keep her mobility."
Care in the future
Chris cannot speak highly enough of the team at Bartley Green Lodge and feels reassured that should Helena' needs increase; he knows where to turn.
He said to anyone in his situation: "I have every confidence in recommending respite care for people that are concerned that their relative is vulnerable or they themselves need a break.
"I can't speak highly enough of the help given to us as a family by Bartley Green Lodge. It is a lovely place to be – the staff are terrific – nothing is too much trouble."
Are you worried about your loved one, or would you like to chat to someone about care options? Our Enquiry Support Team advisors are only a phone call away on 0800 917 0478. Alternatively you can email them at care.hub@sanctuary-housing.co.uk or join them using the Live Chat icon on the website.