Vaccinations save lives – Masline's story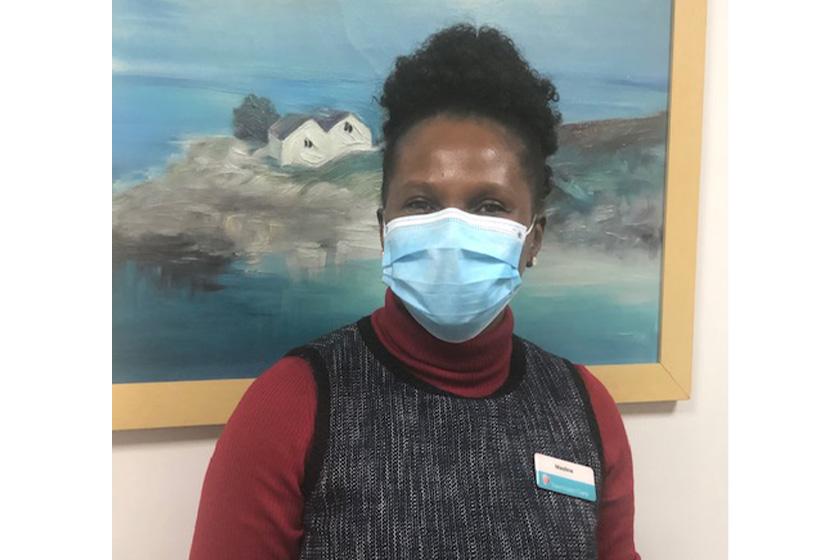 When Masline Chitura was offered the Oxford vaccine against Covid-19, she jumped at the chance to do something she knew would protect not only herself, but her residents, colleagues and loved ones.
She said: "It's really important because our residents rely on us for everything, and we have a duty of care. If I don't have the vaccine and I go into our homes, then I am putting them at risk."
Masline, who is our National Clinical Improvement Manager said she has had no side effects following her injection. 
She added: "Being a nurse and my infection prevention and control knowledge helped me to understand and have an insight into how vaccines work. I'm not worried about what's in the vaccine – it's been developed by scientists who have been working behind the scenes. Vaccines are a way of minimising the severity of disease.
"We are helping to preserve more life by vaccinating people. And by care staff getting the vaccine, we are protecting the people in our care homes and in our hospitals, and the wider public."
Masline had Covid-19 herself in March and in December; she was devastated when her 48-year-old cousin in Africa died from coronavirus, leaving behind a young family.
She said: "Covid-19 destroys your lungs. It's destroying lives. This vaccine is important – if you were lucky not to have caught Covid in the first wave then it's even more important to have it now."
For Masline, the flu vaccine should provide reassurance to those who are concerned. "People often died from the flu, so the flu vaccine came and it provided a cushion," she said. "It's not eradicated the flu, but it will be milder and you will live."
Masline urged everyone who was offered the vaccine to accept, adding: "It is so important to have the vaccine – look at the way we are living. With masks you can't see the smiles anymore. Our residents are not having their visitors in the 'normal' way or going out because of this.
"I'm so pleased I've had it and urge anyone and everyone who has this opportunity to do so too."
If you would like more information about how we are protecting the safety and wellbeing of our residents during this pandemic, please take a look at our Covid-19 information page. Or for more information about our homes, our Enquiry Support Team advisors are availabke on 0800 917 0478.