National Day of Reflection – Thank you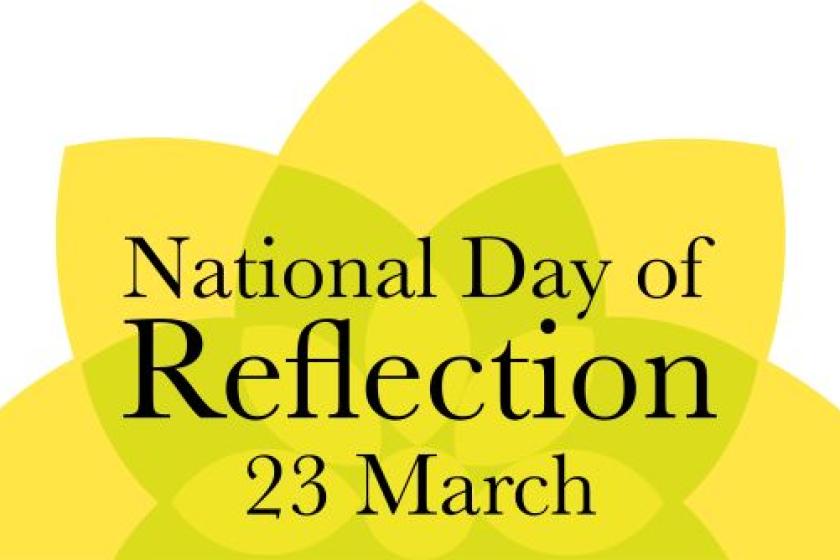 "Today is the National Day of Reflection – a day that marks 12-months since the first official UK lockdown was called by the Government, a new vocabulary and a virus which has impacted every single one of us – and at Sanctuary Care, we are coming together to reflect on those we have lost and celebrate how in a time of crisis, we came together.
Since the new 'stay at home' mantra was announced 365 days ago, so many lives have been cut short and so many have been bereaved. It's also no secret that the pandemic has also changed the care sector – but what has not changed is our determination to enrich the lives of all residents.
Strict infection control procedures and wearing Personal Protective Equipment (PPE) is now the new normal. But behind every change, every step and every enriched life, our devoted and incredibly caring heroes were there.
When the world was told to stay at home, our carers, chefs, Home Managers, activities coordinators and wider devoted teams were there to care, were there to deliver meaningful activities, were there to hold the hands of residents who were feeling unwell and were there to support loved ones. This is a day to reflect for all those who have been impacted by Covid-19, it's is a time to reflect and recognise those who have kept our care homes, and even country running.
Claps, cheers and the clattering of saucepans filled the streets across the UK to show 'keyworkers' a newfound respect for everything they do. But for healthcare heroes, like the staff across our 99 care homes, for them it was the most exhausting, challenging and heart-breaking time of their careers. So, this is for them – thank you.
Thank you for being there
Thank you for continuing to enrich lives
Thank you for serving up nutritious meals
Thank you for delivering person-centred and inspiring activities programmes
Thank you for keeping loved ones and residents connected, despite the challenges you faced
Thank you for keeping our homes just that, homes
Thank you for going above and beyond to make our residents smile
Thank you for being there for one another
Thank you for not giving up
Thank you for caring for residents as if they were members of your own families
Thank you for hosting a two-month summer cruise, when many of you had your holidays cancelled
Thank you for continuing to celebrate Christmas and religious festivals
Thank you for always coming back
Thank you for protecting one another and our residents
Thank you for being you
We are so proud of Sanctuary Care but without our devoted teams, we wouldn't be half the provider we are today so from the bottom of my heart – thank you."
Sarah Clarke-Kuehn, Group Director – Care