Respite at Upton Dene was exactly what dad needed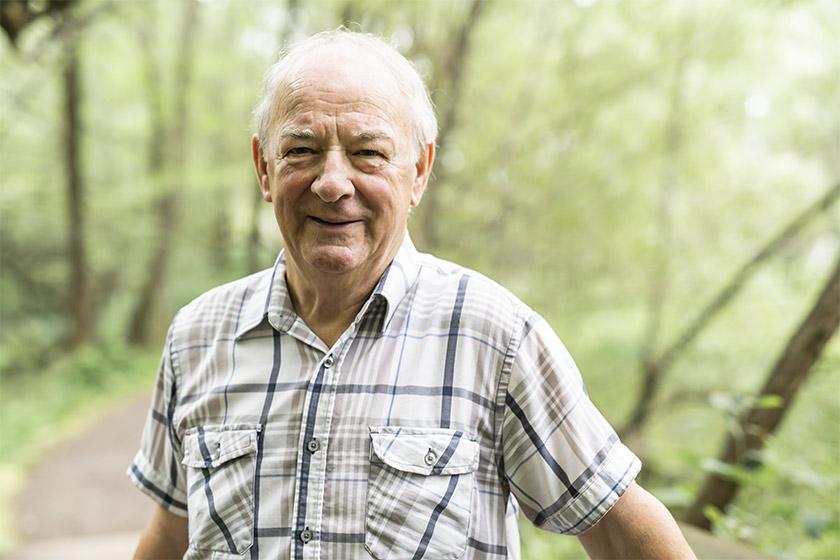 When Susy White's father Graham needed respite care following an operation, our team at Upton Dene gave him the care he desperately needed to get back on his feet.
Not only did this give the family precious time to prepare for his return home, she said the care was incredible and he loved it so much he stayed for three weeks.
"He thrived at Upton Dene, they looked after him so well," said Susy. "They were absolutely wonderful you could see the affection towards him. They were so caring and the way they interacted with him was so lovely to see."
If like Susy you need respite care for a loved one, don't hesitate to call our Enquiry Support Team on free-phone 0800 917 0478.
For Graham, a keen gardener, having a bedroom with patio doors leading to the gardens during his stay was ideal. Susy said: "He described his room as being like a five star hotel. He said the food was lovely, with so much choice – he had a cooked breakfast every day, he loved it!"
For Graham his respite care break was just what he needed - he put on weight and regained much of the strength he'd lost following his operation.
Susy added: "It was a case of where can he go for some full on TLC, to give my mum a break and build his strength up, which is why we chose Upton Dene.
"I couldn't be more grateful to them – they really cared for him and it was exactly what he needed. For my parents it was just the best thing."
To find out more about life at Upton Dene, including long and short-term respite care options, our Enquiry Support Team advisors are here to talk on free-phone 0800 917 0478.