Embracing independence at The Laurels – Glyn's story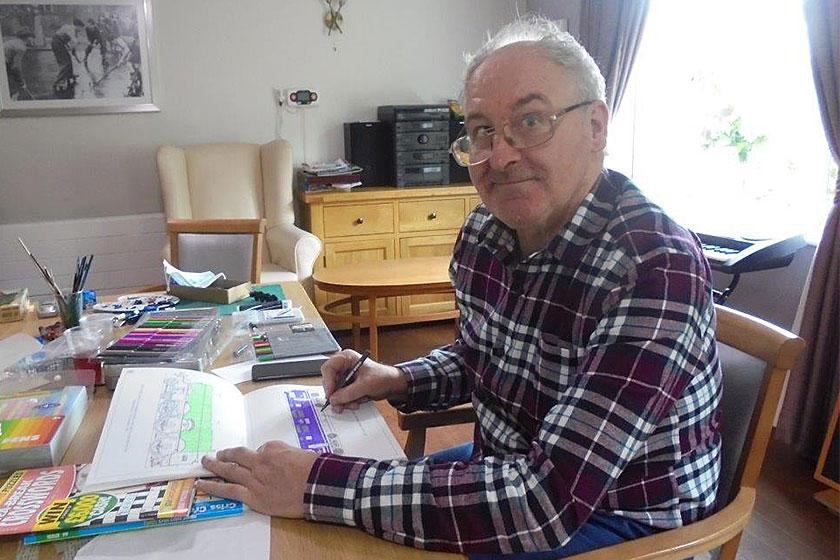 When Glyn's mother Sheila moved into our care home in Spondon, Derby, the 65-year-old was struggling and felt isolated at the home they previously shared. In August he decided to join Sheila and moved into The Laurels Residential and Nursing Home, where he is thriving.
Activities coordinator Becky Slack has been supporting Glyn to become more and more independent. Becky regularly brings in her dogs Daisy and Cleo in so they can take them out for walks together.
He has even joined the local rotary club, where he will soon be delivering a talk to the other members about his experiences. This is something which is totally outside of his comfort zone, but he's embracing the opportunity!
Speaking about his new home at The Laurels, Glyn says: "I'm enjoying making new friends and going out to different places. And walking Becky's dogs is brilliant."
With Becky's support Glyn has applied for his bus pass and is getting to know the local bus routes.
Becky said: "Glyn seems very happy and is so much more independent now. This is his home now and he is really enjoying it."
For more information about life at The Laurels, our Enquiry Support Team advisors are here to talk on 0800 917 0478.