A seaside trip to stimulate the senses
With the smell of the salty air and sand between their toes, residents swapped the comfort of their Sanctuary Care home in Pershore for some seaside reminiscence, ahead of Dementia Action Week.
Residents at Heathlands Residential Care Home enjoyed a very special trip to Weston-super-Mare recently, which reminded them of very special days gone by.
For Michael Atkinson, who lives with dementia, eating fish and chips in the fresh sea air evoked happy memories of when he would visit the beach with his own young family.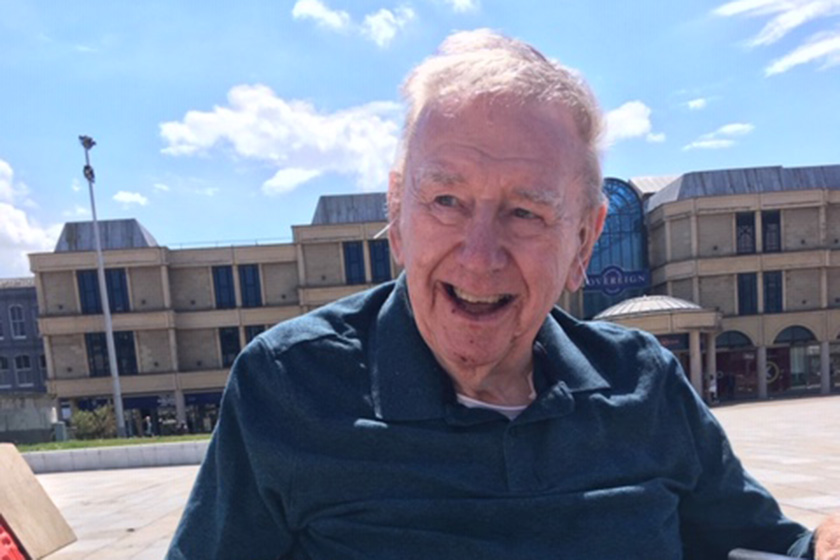 Care Assistant Val Murphy said of the trip: "It triggered so many memories and conversations.
"The residents absolutely loved the beach, especially the smell of the sea. They were truly living in the moment, which was beautiful to see."
Val said the residents also really enjoyed seeing the donkeys and playing on the penny games in the arcade on the pier.
Another highlight was visiting fellow residents at Sanctuary Care's Beach Lawns Residential and Nursing Home, where they were given a warm welcome and refreshments when they arrived in Weston-super-Mare.